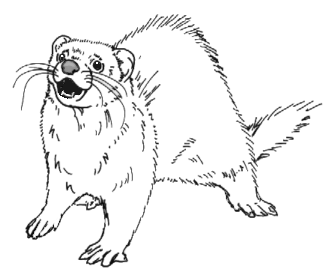 Welcome To
Ferret Guardian Rescue Haven
Please visit our Petfinder Site and look at our adoptable ferrets!
Ferret Guardian Rescue Haven (FGRH) is a 501(c)(3)non-profit organization whose focus is the rescue, care, and placement of abused, neglected, and unwanted ferrets. We are registered with the state of North Carolina as an animal shelter.
The shelter is currently based out of the home of Diane and Tony Campbell in Statesville, NC. There are, on average, about 80 ferrets in the shelter at any one time. The shelter has peaked at 120 shelter ferrets in the past.
For more information, or to contact us directly, select the About Us link.
This site is maintained by the Ferret Guardian Rescue Haven and sponsored by Triangle Area Ferret Lovers.
Shelter Mom: Diane Campbell
Site developers include: Tony Campbell and Pam Sessoms
Last Updated: December 5, 2004